S100 Series AC Drive-Three Phase 380/480VAC ( IP20 Rated )
LSIS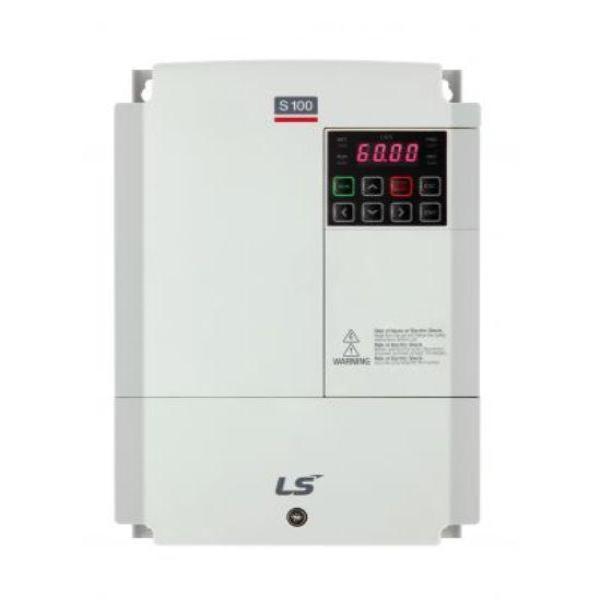 Description
Specifications
More Info
The S100 series is a general purpose industrial drive with V/F and sensorless vector control available from 1/2 to 100 hp. This drive is dual rated for constant torque and variable torque.

Advanced features of the S100 include power loss ride through, STO (safe off relay), PID control and a number of communication options.

This series also has heatsink out the back which is also called a flange mount for external heatsink (please note weather stripping is not included). This creates a NEMA 12 dust tight enclosure with the heat on the outside which means you might not need to air condition the enclosure.

This series is also available in a NEMA 4X enclosure from 1/2 to 30 hp.

Specifications

Features of the LSIS S100 Series:

General purpose AC drive
Single phase, 230V, 0.5 to 3hp
Three phase, 230V, 0.5 to 20hp
Three phase, 480V, 0.5 to 100 hp
Also available in NEMA 4X enclosure 
V/F and sensorless vector control
Power loss ride through
Built-in STO (safe torque output/safe off relay)
Dual rated for constant or variable torque
Side by side installation
Heatsink out the back (flange option)
PM motor control
Authorized LSIS distributor
Built-in EMC filter (option for 480V)

Need More Information?
---