1485 Series- Nema 12 Lay-In Wireway (6 X 6 Multi-Length)
Hammond MFG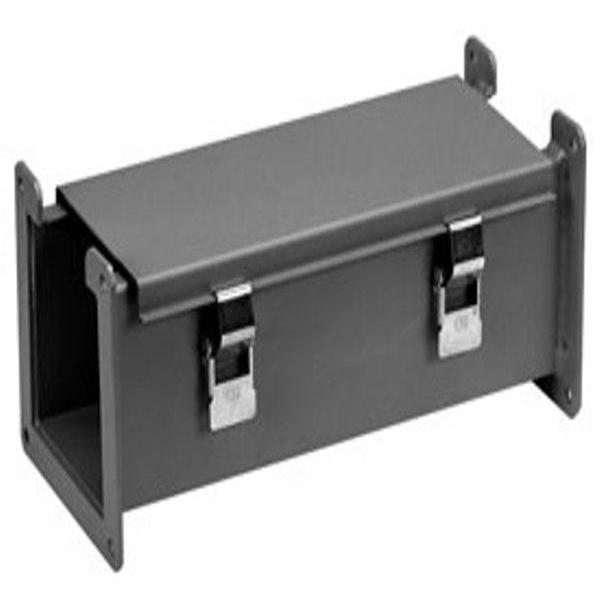 Description
Specifications
More Information
Application  

Designed to enclose and protect electrical wiring from dirt, dust, oil and water.
All sections and fittings are completely open on each side to allow wires and cables to be placed into the wireway without "pulling through".

Standards

UL 870 Type 1 (unless marked1)
CSA Type 1 (unless marked1)
Complies with

NEMA Type 12
IEC 60529, IP54

Specifications

Please click a part number below to view the product specifications.

Construction

Bodies and covers are formed from 14-gauge steel with 10 gauge steel flanges.
12" x 6" size has a 12 gauge steel body with a 14-gauge cover.
Smooth continuously welded seams.
Interior surfaces are smooth to prevent wire damage during 
installation.
Butt hinged cover is secured with easily operated quick release clamps.
Oil resistant gaskets are permanently secured.
Solid oil resistant gaskets are used between flanges when sections and fittings are bolted together.
One gasket kit, complete with hardware is provided with each straight section or fitting.
Sealing plate is supplied.
Flange junctions are sealed with gasket sealing plates, which are put in place after wiring is completed. One is supplied with all straight sections and most fittings; see table for exact number.
---