Fandis FF13U Filter Assembly 204mm x 204mm Gray RAL 7035
Fandis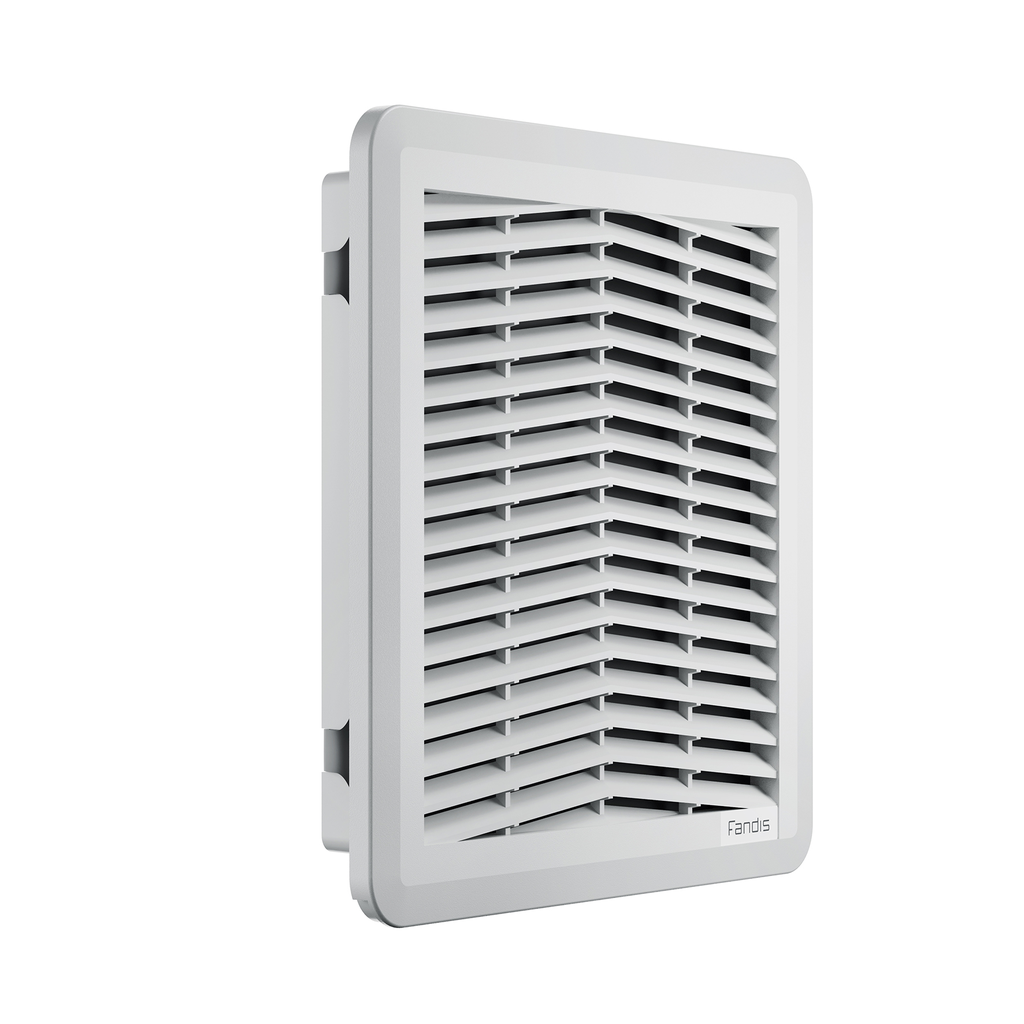 Fandis FF13 Series Filter Assembly
The Fandis FF13U is a gray filter assembly with dimensions of 204mm x 204mm. It is designed to efficiently filter the air coming into control cabinets, automation equipment & electronics. The FF series is designed to be an updated improvement to the FPF series, which includes design enhancements. UL Approved. Fan not included. Can replace FPF13KUG-100 & FPF13KRG-100
Plate thickness between 1.3 and 3.2 mm.

Thermo-linked progressive structure synthetic fiber filter media

Filter media washable up to 10 times

UL E237844, CE, CSA approved
Specifications
Type of Material- ABS/PC Alloy
Color- Gray RAL 7035
Protection- IP 54 to EN 60529 / Type 12 to UL 508
Fixing System- Elastic Clips or 4 Self Threading Screws
Storage Temperature- -40 C to 70 C (-40 F to 158 F)
Operating Temperature- -10 C to 60 C (14 F to 140 F)
Filter Class- Class G3, According to EN 779
Degree of Separation- 85% - DIN 24185
Dust Retention Capacity- 600 g/m^2
Additional Product Information


Keeping the control cabinet free from outside contaminants can help to extend the life of the components inside. Using the filter assembly will still let air pass through for ventilation, while also trapping foreign particles so they don't collect and build-up. It is ideal for applications where active cooling is not necessary.

The FF series is intended to streamline installation. Elastic clips assist in attachment or removal of the cover. This allows the filter media to be easily replaced without needing tools, so the task is much easier. Filter media can be washed up to 10 times before needing replacement. For a more permanent installation, the filter can be mounted using screws.
---