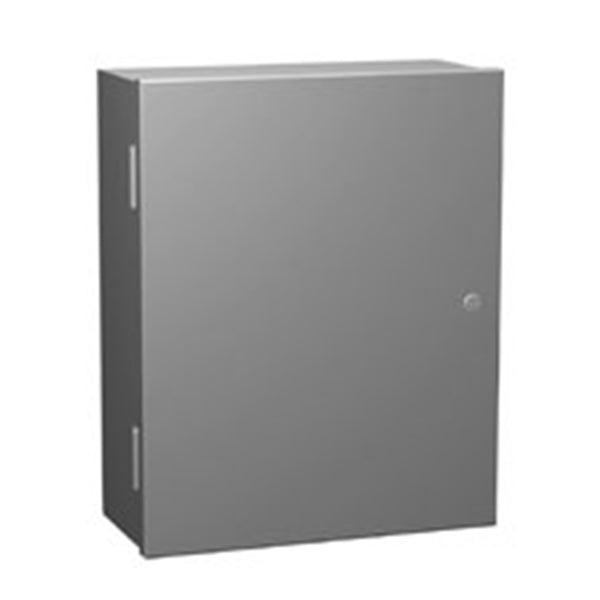 Description
Specifications
NEMA Ratings
Designed for indoor use to house controls, instruments, and components not requiring oil-tight or dust-tight protection. Enclosure and cover are finished in a standard ANSI 61 gray.

Standards

UL-50 Type 1
CSA Type 1
NEMA Type 1
IEC 60529, IP37

Specifications

Please click a part number below to view the product specifications.

Type 1

Enclosures constructed for indoor use to provide a degree of protection to personnel against access to hazardous parts and to provide a degree of protection of the equipment inside the enclosure against ingress of solid foreign objects (falling dirt).
---